As a Forty Plusser my mind is filled with flashbacks of my childhood years. Wish I could just totally forget some of the memories… I am a living example that childhood trauma can have a lifelong effect. As a human being, I am not made out of stone.
I experienced trauma such as substance abuse, emotional abuse and poverty. As an adult I try to avoid anything that reminds me of that trauma. Not always a healthy thing to do. I know that a person cannot escape the reality of life's challenges. There was a point in my life that I became "passive". I knew what I needed to do in life, but I just could not do it!! It took me years to "find myself"again. It was a long long road to recovery, but I did it!!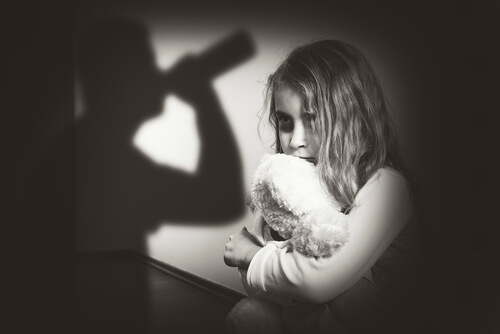 I choose to see myself as a survivor and not a victim: My biggest childhood trauma was having an alcoholic father. How many nights I cried myself to sleep when my alcoholic father crushed my soul. I felt totally trapped and choice-less. As a child I felt disempowered. Life goes on. As an adult I know that we have the "power of choice". I choose not to be a victim of his alcoholism. We don't have to remain victims as adults.
Anger: As a child I buried my feelings of anger. I did not understand that anger is a natural human feeling. Point is: If you do not deal with your anger and try to resolve what triggered it, you will stay angry! So what is the point of not dealing with anger? Deal with it! Point. I know that if we "don't feel our feelings"we hold ourselves back.
Today, as a Forty Plusser, I have unexplained anxiety, and I think that it is my subconscious that "replays" my negative traumatic childhood's years…
I had all the following PTSD signs: Fear, depression, anxiety, anger, poor self-esteem.
As a Forty Plusser I can tell you that trauma does not merely miraculously STOP once you become an adult. My childhood trauma left fingerprints on me. If I can give advice to myself: You have to deal with your feelings other wise you will bury who you are!